The SSI-SSDI Career Training Grant at PC Professor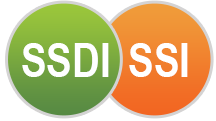 Those between the ages of 18 to 64 who presently receive Social Security Disability Insurance (SSDI) and/or Supplemental Security Income (SSI) may be eligible to take a career class at PC Professor at no cost to them.  Class tuition, registration fees, books and supplies (if needed) are typically included as well.  Voluntary participation in the SSI-SSDI training grant program is offered without any out-of-pocket cost to the job seeker.
Specifically, our career school provides unemployed or underemployed clients on SSI or SSDI with complimentary career services to help them decide if joining (or re-joining) the workforce is the right path.  We help our students prepare for work, find suitable jobs and to maintain success while employed.  In fact, we've been offering occupational services to South Florida residents since 1989.  If approved to participate in the SSI-SSDI training grant, you will receive complimentary training, registration fees, book(s) and ongoing job placement assistance from our career school.  PC Professor strives to serve as an important part of your "employment team" and will assist you as you travel on the journey to financial independence.
Your road to employment through the SSI-SSDI training grant program is a two-way street as you receive intensive training from PC Professor with the goal of prepare for a job.  We will assist you in finding employment opportunities and support you to help keep the job as you work your way towards financial independence; and, in return, you pledge that you will take specific steps within specific timeframes to:
Work at a specified earnings level or,
Complete certain educational or training requirements.
Ultimately, you will be working to eliminate your dependence on SSDI and/or SSI while achieving financial security and independence.
Taking the agreed-upon steps toward employment within Social Security's timeframes is called making "timely progress".  In doing so, you will be:
Receiving the education and training you need to succeed at work and your long-term career
Becoming and staying employed
Reducing reliance on SSDI and/or SSI payments
Working towards financial independence and self-sufficiency
As the training grant recipient, one return will be that of achieving a more financially-independent life.
Work Incentives make it easier for people with disabilities to work and still receive medical benefits and, in some cases, cash benefits from Social Security. Work Incentives can help you through the transition to work and financial independence.
You may be able to keep your Medicaid/Medicare while you work.
You may have access to individualized support services.
You can try work with confidence, knowing you may be able to keep some or all of your benefits during your transition period.
Here are examples of some of the work incentives that may be available to you as a participant in our SSI-SSDI training grant program:
Trial Work Period (TWP)

(SSDI recipients only)

The TWP allows you to test your ability to work for at least nine months. During your TWP, you will receive full SSDI benefits no matter how much you earn as long as your work activity is reported and you have a disabling impairment.

Expedited Reinstatement (EXR)

(SSDI and SSI recipients)

If your benefits stopped because of your earnings level, and you are no longer able to work because of your medical condition, or one related to it, you can request to have your benefits reinstated without having to complete a new application. While Social Security determines your benefits reinstatement, you are eligible to receive temporary benefits for up to six months.

Protection from Medical Continuing Disability Reviews (CDR)

(SSDI and SSI recipients)

Subject to SSA approval, you may not need to undergo the medical review while you are participating in the SSI-SSDI scholarship program and making progress within Social Security's timeframes.